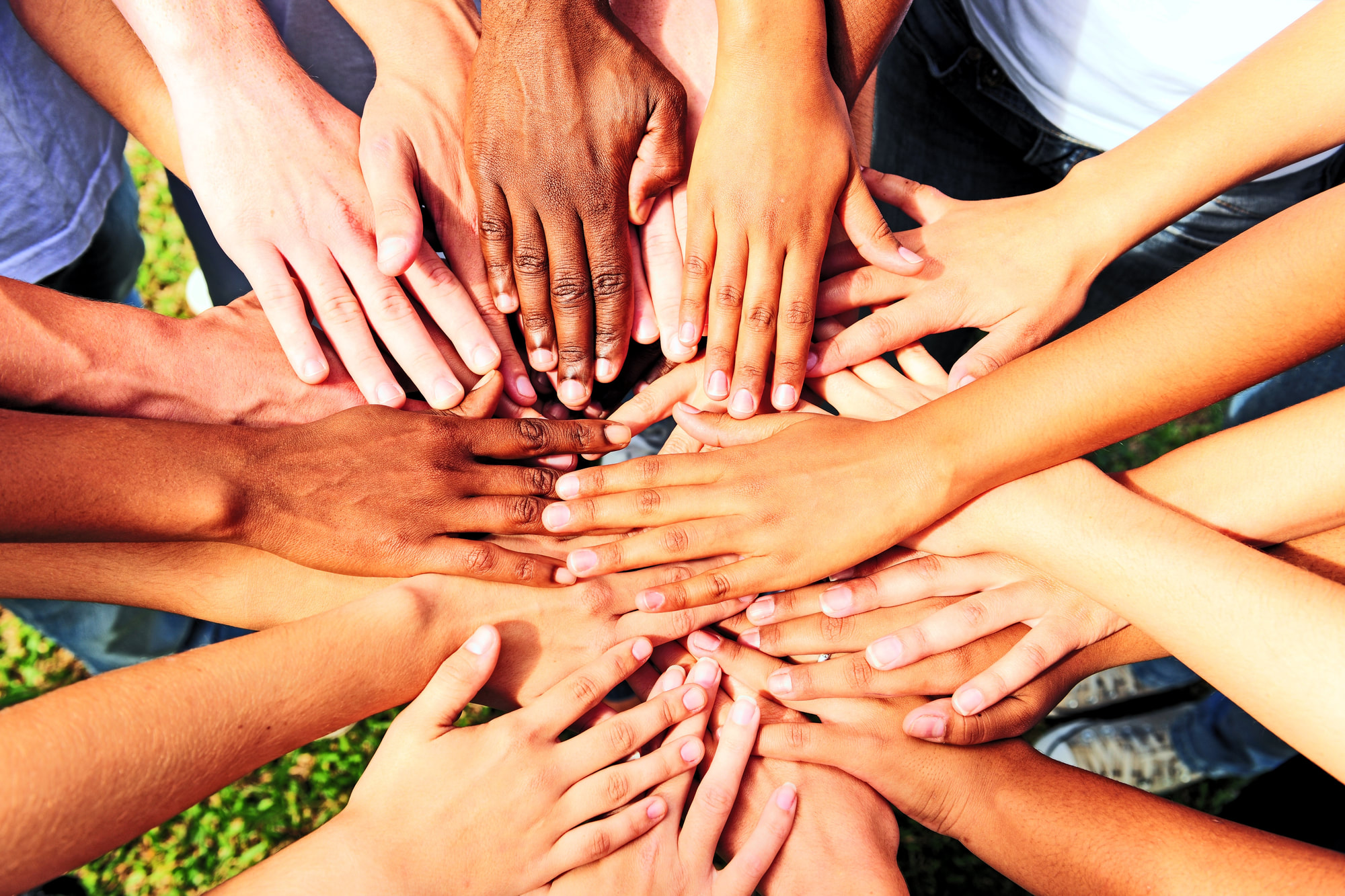 Giving back
Community Involvement
Our community involvement reflects our desire to contribute to the wellness of the population. In fact, NFH agrees to substantially contribute to philanthropic organizations serving for the betterment of the greater community. NFH is making this commitment as testimony to its overarching interest in serving the greater society's good. Our pledge is to commit 20% of company profits to charity organizations and research and development.
Community Clinic Donations
As a Diamond Partner with the National University of Natural Medicine (NUNM), NFH is dedicated to the monthly donation of more than $1000 worth of  high quality, evidence-based natural health products to enhance optimal patient health and well-being in the local community. Through donation to community clinics, NFH supports students and doctors in addressing the underlying cause of disorders and the treatment of patients in need.
Family Naturopathic Clinic
NFH is excited to partner with Dr. Amy Gilchrist and the Family Naturopathic Clinic, a free naturopathic-teaching clinic serving young, low-income families in Victoria, BC. The Family Naturopathic Clinic is one of the only teaching clinics in Canada with senior-level students from Boucher Institute of Naturopathic Medicine treating patients under the supervision of a licensed ND. Providing free naturopathic care and products to young families, NFH supports the initiatives of the Family Naturopathic Clinic through the donation of free NFH products. This ensures the availability of high-quality evidence-based products to patients in need.
Affiliations
NFH is committed to social responsibility, charitable donations, and support of philanthropic organizations, professional associations and educational institutions.
NFH is honored to sponsor and partner with the following organizations:
Professional Affiliations & Sponsorships
Academic Affiliations & Sponsorships
Industry Affiliations
Practitioner Support and Ressources
At NFH, we are devoted to providing the highest quality evidence-based nutraceuticals for exclusive use by fully licensed health care practitioners.
The primary goal of NFH is to bridge the gap between the most current evidence-based research and its application in everyday medical practices through nutraceutical products.
We invite you to log in and learn more about obtaining our product line, clinical resources, and science-based research for optimal patient health.
Student Support and Resources
Our team of Student Representatives promotes peer-to-peer learning and serves as liaisons directly between NFH and the medical student population.
At NFH, we are passionate about enhancing your student experience and professional growth through research-based education, residency opportunities, and clinical support. NFH wants to partner with you towards establishing a successful, dynamic clinical practice.
Evidence-Based Residencies
The Evidence-Based Residencies sponsored by NFH provides new naturopathic graduates first-hand experience to manage a dynamic clinical practice through a one-year residency at successful, cutting-edge naturopathic clinics.
Graduate Promotion Offer
All new clients that have recently graduated and have been practicing for less than one year are eligible to receive the Graduate Promotion Offer.
When you purchase an order of $150 to $350 of NFH product at physician pricing we will match your order with products of your choice. Essentially you can receive 50% off of your first order! Shipping is free with the Graduate Promotion Offer.
Student Wholesale Pricing
NFH offers wholesale pricing to students during the pursuit of their healthcare professional degrees. Contact our campus Student Representative for more information on how you can obtain the health benefits provided by the NFH line of evidence-based professional products.
Student Education & Support
At NFH, we are committed to supporting student education, research-based knowledge, and a unique campus experience in your pursuit of clinical excellence. NFH actively supports several educational events and campus activities, including:
Research-based educational symposia and lunch & learn events
NFH hosted continuing education symposia for students and practitioners
Sampling dates with NFH student representatives
Product donation to college and community clinics
Participation in graduation gifts and graduation ceremonies
Sponsorship of the Naturopathic Medical Student Association
Evidence-Based Residency programs
Foundations of Naturopathic Medicine Fellowship & Residency Program
Sponsorship of clinic offices on campus
Evidence-Based Residencies
NFH was a proud partner with the National University of Natural Medicine (NUNM) to offer naturopathic medicine graduates residency opportunities.
Evidence-Based Residencies partially funded by NFH is a fully accredited residency program uniquely positioned to place new naturopathic medicine graduates within successful, thriving, and cutting-edge naturopathic medical clinics, enabling a dynamic learning experience under the mentorship of leaders in the field.
Benefits of the Evidence-Based Residencies program:
Experience first-hand exposure to the operation and challenges of managing a dynamic clinical practice, including business infrastructure, practice principles, staff management, team building and leadership, and strategic business planning related to the naturopathic profession
Ongoing career development in naturopathic medicine, nutrition, and business management
Expand your naturopathic professional network under the mentorship of leading naturopathic physicians
Placement with a NFH sponsored fully accredited residency site through the Council of Naturopathic Medical Examiners (CNME) and the National University of Natural Medicine (NUNM).
Requirements of the Residents:
A graduate from an accredited naturopathic college and licensed to practice through successful completion of the NPLEX
Visionary in transforming health care and growing integrative medicine
Willing to create and hold themselves accountable to a personal vision, mission, and core ethical and moral values
Member of one of the state associations of naturopathic physicians in which the resident resides
---
2019-2020: Residents-Dr Erin Conlon, ND. and Rachel Suprenant, ND,
A Woman's Time, Portland, OR
Dr. Rachel Surprenant is a licensed naturopathic physician in the second year of residency.  While in naturopathic medical school and her residency, she completed rotations in family medicine, mental health, women's health, naturopathic gastroenterology, pediatrics and natural childbirth.  She received her doctorate in naturopathic medicine from the National University of Natural Medicine in Portland, Oregon and earned her undergraduate degree from Colgate University in Hamilton, New York. Dr. Surprenant has pursued extra training in pediatrics and vaccination counseling.  She loves to empower patients and their parents on all aspects of their health and will provide as much information as possible to support your family.  If you are unsure which vaccinations your child is due for, or just wish to discuss vaccinations with a provider, please schedule a vaccination consult with her.
Dr. Erin Conlon's residency has included a clinical practice in women's health at our clinic, regular clinical rotations with physicians in the community including gastroenterology, urology, urogynecology, transgender medicine, Dr. Tori Hudson–naturopathic women's primary care and gynecology, and with Kellie Raydon, ND, Lac.  She writes regular blogs for the clinic, is assigned special clinic projects and her clinical practice is growing at A Woman's Time.  She also assists at the NUNM teaching clinic two shifts per term.
Resident: Dr Maxwell Crispo, ND
Ho'o Lokahi, Kailua Kona, HI
Maxwell Hunter Crispo was raised in Ancaster, Ontario, Canada. He graduated Bachelor of Arts and Science from the University of Guelph in 2013, with degrees in Nutritional and Nutraceutical Sciences and Ethics in the Life Sciences. He completed his naturopathic medical education at the Canadian College of Naturopathic Medicine. Dr. Crispo graduated valedictorian of his class in 2018 and began an integrative oncology residency in Hawaii at Lokahi Health Center in Kailua Kona, Hawaii under the clinical direction of Dr. Michael Traub, ND, FABNO. Dr. Crispo currently offers Primary Care Medicine, as well as focused treatment in Naturopathic Integrative Cancer Care. At the completion of his residency, he will qualify for consideration and to write the exams to become a Fellow of the American Board of Naturopathic Oncology (FABNO). He is also a registered Integrative Yoga Therapy teacher, Ayurvedic Lifestyle Counsellor and has a University Certificate in Food Science. Dr. Crispo is a member of: The Hawaii Society of Naturopathic Physicians (HSNP), Board Treasurer, the American Association of Naturopathic Physicians (AANP) (House od Delegates representative for Hawaii), and the Oncology Association of Naturopathic Physicians (OncANP).
---
2018-2019: Residents-Dr Erin Conlon, ND. and Rachel Suprenant, ND,
A Woman's Time, Portland, OR
---
2017-2018: Residents: Erin Conlon, ND and Valeria Manning, ND,
A Woman's Time, Portland, OR

Dr. Valerian Manning's first year residency includes a shared position with Dr's. Patrick and Leanne Chapman, naturopathic physicians in Portland, Oregon.  She has completed regular clinical rotations with physicians in the community including pediatrics, primary care, as well as with Tori Hudson, ND in naturopathic women's primary care and gynecology and Kellie Raydon N.D., L.Ac.  She also works one half day per week at a public health clinic in Salem, Oregon serving patients in the Latino community.  In addition, she writes regular blogs for our clinic website and sees private patients in our clinic.
The residency positions this year have included the opportunities for clinical practice and patient care, teaching, development of a specialty, and an integrative approach that includes training with specialists.  These residents have excellent clinical skills and bright hopes for successful futures as NDs and members of the profession.  It is a privilege to work with them and be a mentor in their evolutions as naturopathic physicians and their specific striving for excellence in women's health.  These residencies would not be possible without the support and commitment of our sponsors, especially Nutritional Fundamentals for Health Inc.
---
CCNM Naturopathic Oncology Residency Program
NFH is a proud sponsor of the Canadian College of Naturopathic Medicine's (CCNM) Naturopathic Oncology Residency Program since 2017, which is designed as a training program for safely and effectively integrating naturopathic medicine into conventional oncology care. It is supported by the Oncology Association of Naturopathic Physicians (OncANP) and follows the learning criteria set out by the American Board of Naturopathic Oncology (ABNO). The residency program is structured to provide an optimal learning experience over a two-year period. This is a supervised, intensive training program administered by the CCNM Integrative Cancer Centre designed to provide skills and knowledge leading to the competent practice of integrative naturopathic oncology. Completion of a qualified two-year naturopathic oncology residency qualifies the resident to take the ABNO fellowship certification exam.
The program has two residents now and the hope is to be able to continue this model, maintaining a first and a second year resident each year.
Dr. Rick Bhim, ND graduated from the University of Waterloo with an Honours Bachelor of Science Degree in 2008. He continued his education at the University of Saint Eustatius School of Medicine, obtaining his M.D. before moving back to Toronto and attending the Canadian College of Naturopathic Medicine, graduating with a Doctor of Naturopathy degree in 2016. Dr Rick has moved into his second year and has taken on additional responsibilities including his own clinical shift on Fridays and leading the IV shift on Wednesdays. I think the OncANP is doing a spotlight on him in their next newsletter. Dr. Rick is learning how to better support and improve the quality of life of patient's dealing with cancer.
Dr. Sukriti Bhardwaj, ND recently started her first-year residency in September 2019 and has been busy preparing for and writing her entrance to practice, prescribing and IV exams. Dr. Sukriti graduated from the Bachelor of Health Sciences (Honours) program at McMaster University. From there, she developed a strong interest in the evidence-based use of various natural agents in promoting health and wellness. As a naturopathic medical student, she engaged in research activities such as working with the Patterson Institute for Integrative Cancer Research and have contributed to various systematic reviews in integrative oncology. Her collaborative research projects have been recognized with awards and published in various journals. Dr. Sukriti  strives to utilize her research background in patient care to create safe and effective evidence-based treatment plans.
Learn more about the CCNM residency program:
https://www.ccnm.edu/alumni/residency-opportunities
---
2016-2017: Residents: Dr. Megan McCormick, ND and Dr. Jennifer Johnson, ND
A Woman's Time, Portland, OR

Dr. Megan McCormick graduated with a Doctorate in Naturopathic Medicine from the National College of Natural Medicine (NCNM) and is in her third year as a naturopathic resident physician, working closely under the mentorship of Tori Hudson, ND. Following graduation, Dr. Megan completed a two-year postgraduate residency-training program at NCNM where she gained a wide range of clinical experience in primary care. Dr. Megan's interest in naturopathic medicine stems from her devotion to and appreciation for the medicinal properties of foods. As a naturopathic student and resident physician, Dr. Megan developed a keen interest in women's health, with a focus on dermatology and endocrinology. Megan especially enjoys studying and understanding the dermatologic manifestations of underlying hormonal changes and imbalances. Dr. Megan utilizes an integrative approach to healthcare and optimization of health and wellness, and she is dedicated to helping her patients look and feel confident and beautiful – inside and out.
---
2015-2016: Residents: Dr. Colleen Tyler, ND, Dr. Sarah Silverman, ND
A Family Healing Center, McMinnville, OR

Residency at A Family Healing Center has been great at giving me the opportunity to see a large number of patients with a large variety of problems. It has been great to work under well experienced and knowledgeable doctors.
Residents: Dr. Corina Dunlap and Dr. Jennifer Johnson, ND
A Woman's Time, Portland, OR

Testimonial from Dr Tori Hudson:
This past year with these two residents has been very good- including their clinical and professional development, learning new skills and procedures (biopsies- skin, vulva, endometrial, cervical); escharotic treatment, complicated laboratory testing/evaluation, clinical cases, new nutraceutical indications, clinical assessment and management. The support of NFH to this residency, and to ND. residencies in general these last four years has been vital to the clinical and professional success of more young graduates.  their support is instrumental in the success of my residency program at a woman's time.
Testimonials from NUNM residents (2015-16) sponsored by NFH
Dr. Jennifer Johnson, ND, LAc
A Woman's Time, Portland, OR
Over the past year of residency, I've gotten to do specialty rotations in gynecology oncology, gastroenterology, cardiology, and health-care for transgender people. Next year, I look forward to rotations with MDs specializing in endocrinology, dermatology, and neurology. I will also continue my mentorships with Drs. Hudson and Raydon. My time spent in private practice will increase, helping foster further independence in my role as women's health PCP. This past year was an invaluable experience, helping me transition from dependent student to independent doctor in an environment rich with mentors and support.
Dr. Sarah Silverman, ND
A Family Healing Center, McMinnville, OR
During my residency with AFHC, I focused predominantly on general primary care, with special interests in pediatrics, gut health and hormone balancing. I am thankful for my time with AFHC as I had the opportunity to see a wide variety of cases, giving me the opportunity to expand on my clinical knowledge and medical practice. As I move forward in my career, I will be practicing naturopathy along side a functional medicine doctor. I look forward to continuing my career in this new clinical setting with greater confidence, knowing that my time at AFHC was highly educational and largely responsible for this.
---
2014-2015: Evidence-Based Residencies Clinic Sites sponsored by NFH
A Woman's Time, Portland, OR
Tori Hudson, ND
NFH Sponsored Resident:
Dr. Corina Dunlap
Dr. Corina Dunlap graduated with a Doctorate in Naturopathic Medicine and Master of Science in Integrative Medicine Research from the National University of Natural Medicine (NUNM) in Portland, OR. She is a second-year resident at A Woman's Time, a post-doctoral research fellow and adjunct faculty at the School of Research & Graduate Studies at Helfgott Research Institute and NCNM. Before NCNM, she received her B.A. from Smith College with an emphasis in Medical Anthropology and International Relations. Prior to her graduate training, Dr. Dunlap traveled extensively and worked abroad, including time spent with the WHO and UNICEF in northern India. Through her experiences and observations of various medical traditions, she was drawn to practice a model of healthcare that focuses on the root cause of health concerns, education, and prevention. As a doctoral student, Dr. Dunlap completed extensive training in advanced gynecology and naturopathic primary care while conducting research on topics such as infertility, HPV, cervical dysplasia, interstitial cystitis, and Ayurveda. As a resident, she has completed rotations in pediatric endocrinology, reproductive endocrinology, gynecology, and naturopathic women's health. In addition to all aspects of primary care, special interests include women's health, neuroendocrinology, reproductive endocrinology, overall hormone imbalances, environmental medicine, skin conditions, metabolic and digestive disorders, and chronic disease. Research topics include infertility, interstitial cystitis, bacterial vaginosis, cervical dysplasia, natural medicine treatment options for HPV, biotherapeutic drainage, and diagnostic techniques in Ayurveda.
Ho'o Lokahi, Kailua Kona, HI
Michael Traub, ND
A Family Healing Center, McMinnville, OR
Jason Black, ND, and Jessica Black, ND
NFH Sponsored Resident:
Dr. Sarah Silverman
As a Naturopathic Doctor, Dr. Sarah is passionate about sharing the benefits of healthy living and teaching patients how they can optimize their health on an individual level. She aspires to teach her patients how to enhance their wellness in all aspects of their lives. After discovering naturopathic medicine on her own journey towards health, Dr. Sarah quickly learned the power that natural medicine can have in developing a healthy lifestyle. Dr. Sarah obtained her Doctor of Naturopathic Medicine from The Canadian College of Naturopathic Medicine, and practiced briefly in Toronto, Canada before moving to Portland, Oregon. Dr. Sarah is a licensed Naturopathic Doctor in Ontario, Canada and Portland, Oregon. Prior to her medical studies, Dr. Sarah obtained a Bachelor of Science in Biology from the University of Windsor. Dr. Sarah's educational and clinical training has equipped her with the tools to treat a wide variety of acute and chronic conditions, and has fostered her specialized interests in pediatric care, gut health, and gastrointestinal disorders. Health issues and disease processes are complicated, but Dr. Sarah will strive to give you the best care that naturopathic medicine has to offer. Using the knowledge gained during her naturopathic medical training and the clinical skills acquired from treating patients, she will work in partnership with you to achieve optimal health. In her spare time Dr. Sarah enjoys hiking, cooking, practicing yoga, and spending time with her husband and Chesapeake Bay retriever, Annie.
Dr. Colleen Tyler
Dr. Colleen's calling to become a natural healer started at a young age when she was given a small section of her mothers garden to grow herbs, which had fascinated her for years. The magical healing powers of nature became more prevalent as she grew and spent time exploring the great outdoors through a variety of adventurous activities that took her to both far off countries and long walks in the great backyard of Oregon's landscapes. Her path led her to Oregon State University were she got a major in Biology with a minor in Chemistry while working in the service industry learning the art of serving others. It was here she learned of her passion to care for people and the healing power of an open ear. At this point she knew she wanted to go into medicine. As she started looking into different medical schools she took some time to do a work study program at Herb Pharm in Southern Oregon, where her knowledge of medicinal plants grew and her drive to pursue Naturopathic Medicine blossomed. She was accepted into the naturopathic program at National College of Natural Medicine and continued her educational journey. While at NCNM she got a vast background in primary care medicine with an emphasis on women's and pediatric health. After graduating from NCNM with her doctorate in Naturopathic Medicine she was accepted into the residency program at A Family Healing Center where she is still currently practicing. She is a family practitioner with extensive training in women's health, pediatrics, pain management, nutrition counseling, thyroid management, hormone balancing and vaccination counseling.
---
2013-2014: Evidence-Based Residencies Clinic Sites sponsored by NFH
A Woman's Time, Portland, OR
Tori Hudson, ND
Ho'o Lokahi, Kailua Kona, HI
Michael Traub, ND
A Family Healing Center, McMinnville, OR
Jason Black, ND, and Jessica Black, ND
Center for Natural Medicine, Portland, OR
Marty Milner, ND
---
2012-2013: Evidence-Based Residencies Clinic Sites sponsored by NFH
A Family Healing Center, McMinnville, OR
Jason Black, ND, and Jessica Black, ND
Testimonials from Clinic Supervisors about the Evidence-Based Residencies sponsored by NFH
Dr. Michael Traub, ND – Ho'o Lokahi, Kailua Kona, HI
Were it not for NFH's financial support of my residency program, I would not be able to continue operating it. At a time when some major U.S. natural product companies have withdrawn their funding for residencies, NFH, a Canada-based company, has stepped up in a very big way to ensure the sustainability of postgraduate education in naturopathic medicine. It is a blessing to be affiliated with a company with stellar people, and high quality, evidence-based dietary supplements.
Dr. Tori Hudson, ND
A Woman's Time, Portland, OR

I have had the pleasure of having an accredited residency program in my clinic, A Woman's Time, since 1995. This has been possible through the sponsorships of several individuals and companies, the National College of Natural Medicine, the Naturopathic Education and Research Consortium (NERC), my clinic staff and colleagues, and my long standing commitment to and belief in the important of N.D. residencies.
When I graduated from NCNM in 1984, there had been a fledgling residency program for the two years prior. In my year, as in those prior years, there was one position available, in the whole profession! I and two of my classmates wanted to be residents, so we shared the small salary amongst us and thus my passion and commitment to residencies began, including the formation of a tax-exempt non-profit organization for accredited residencies, NERC.
About 4 years ago, I had the pleasure of meeting a representative of Nutritional Fundamentals for Health (NFH), Leah Gillingham, PhD, who shared her and NFHs commitment to N.D. residencies. They committed $250,000 over 5 years to N.D. residencies, through NCNM affiliation sites. In these four years, I have been the recipient of some NFH funding for my two residency positions. I can honestly say that N.D. residencies are not currently possible without the willingness and financial gamble of the mentor N.D. and their clinic, and outside funding sources such as nutraceutical companies as NFH. The N.D. schools provide financing for in house school residents. But the schools provide less than half of the current residency positions. The other approximately two thirds occur at approved clinical sites, and only with the generosity of sponsors.
With the financial contribution of NFH to the residency at A Woman's Time, my women's health clinic in Portland, Oregon, I am able to hire and educate two N.D. residents, providing them with a unique post graduate experience, that then leads to their future enhanced ability to succeed in a naturopathic career.
Dr. Jessica Black, ND
A Family Healing Center, McMinnville, OR
We began taking and training residents at A Family Healing Center in October of 2012. We are excited to participate in teaching the next generation of competent naturopathic physicians. Our clinic upholds specific values when caring for patients and maintains an excellent track record reversing illness and creating wellness in many patients. We also strive to continue seeing the underserved populations, often offering free care or free medicine to those in need. Since the start of our business 12 years ago, we have enjoyed offering naturopathic healthcare to those who normally would not have had access to it. In 2014, we were credentialed with Care Oregon as some of its first naturopathic physicians. Because of our continued support of the underserved population, the support that is provided to us by Nutritional Fundamentals for Health to help support our residency program has been fundamental in helping us. As of 2014, the changes in Obama Care have brought a significant number of new patients to our office and we plan on significantly expanding our resident base in the fall. We currently have 2 employed resident or associate physicians and plan on beginning 3 new residents this fall. We are extremely appreciative of NFH's support that has helped us to hire and train more physicians in this superior healthcare model.
Foundations of Naturopathic Medicine Fellowship
NFH along with Emerson Ecologics is proud to support "The Foundations of Naturopathic Medicine (FNM) Project" by co-sponsoring the FNM fellowship offered by the Naturopathic Medicine Student Association (NMSA). We congratulate Dr. Claire Zimmerman, ND, RH(AHG) for being awarded this historic fellowship.
The FNM Project, based at the National University of Natural Medicine (NUNM) is producing a seminal international textbook on the philosophy, theory, and principles of naturopathic medicine – a synthesis of the knowledge and understanding of the naturopathic scholastic community, colleges and the global naturopathic medical community. To learn more: www.foundationsproject.net